This weekend at the D23 Expo, Walt Disney Studios announced its cast for the live action remake of the beloved classic, Aladdin.  
If you are unfamiliar, Aladdin is a Disney movie that follows the journey of a young, poor boy named Aladdin.  The film is set in fictional "Agrabah," and is developed from a Middle-Eastern folk tale about a boy who is granted three wishes by a genie whom he finds in a lamp.  With classic Middle-Eastern scenery, and songs like Arabian Nights punctuating the story, it is undoubtable that the characters are Arabs and that the film is intended to represent the Middle East.
Despite such glaring indicators of the ethnicity of the story and pleas from people around the world to appropriately recreate it, the director (yes, we are looking at you, Guy Ritchie) chose Naomi Scott, of British and Indian descent, to play Jasmine.
While it is important to recognize her merit as a professional woman in an incredibly difficult industry (women should always support other women), it is an unfortunate reminder of the tiresome inability in Hollywood to paint a colorful and accurate picture for their consumers.  Yes, Aladdin is not a real story, and therefore an "inaccurate" picture is literally impossible, but the characters exist in the mind of the viewer, and it would be great for young, Middle-Eastern girls to get a princess who looks like them to celebrate alongside Belle, Cinderella and the like.  British and Indian is not synonymous for Middle-Eastern.
In most fields, it would be unjust to choose someone for a professional position based off of their looks or ethnicity, but in the case of movies- particularly movies intended for an audience of young girls- it is important that we go out of our way to find people who represent a broader spectrum of culture and appearance.  If we have an opportunity, like in Aladdin, to put a big spotlight on Middle-Eastern/Arabic women, why are we going to throw it away by choosing a British, Indian woman to do the job, particularly when there are thousands of Arab, female actresses who are tirelessly waiting for their turn to launch their careers?  It is senseless, and it is antithetical to any and all aims of social progress.
For young, nonwhite girls, Jasmine has been a safe haven for their Halloween costumes, games of dress-up, and most importantly, their self-image.  She was independent, fiercely smart, sassy and she was Middle-Eastern. She was revered as beautiful, and she looked like them! For nonwhite young girls who will only know the live-action, Blu-ray copies of the story of Aladdin (as opposed to our animated and dusty VHS tapes), they will not have the same safe haven that we had.  Though she is still beautiful, she is independent, smart and sassy, she does not look like them anymore- and that is an enormous disservice to millions of little girls all over the world.
Naomi Scott will surely do a phenomenal job acting as Jasmine in this long awaited remake, however, Hollywood has once again failed.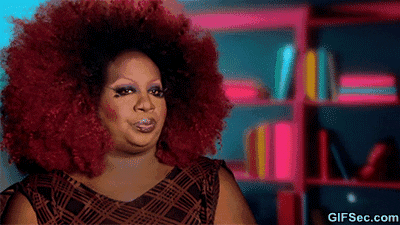 Originally published on Jul. 18, 2017 on Her Campus UConn